There was a time when I almost drowned.
It was a searing hot Southern summer afternoon, I was at a public pool in town with a group of friends from church. Each of my friends were in line at the diving board, ready to show off their most impressive leaps and dives. Springing from the board to the clear sky above, time would almost pause as they slowly floated through the air, only to plummet through the calm, chlorinated waters below at the enjoyment of the other swimmers splashing and swirling in the depths of blue.
It was my turn.
I did not want to admit I could not swim
. I was almost ten years old when I had the guts to remove the training wheels off of my bike. Swimming seemed easy enough. I would just float back to the top, right?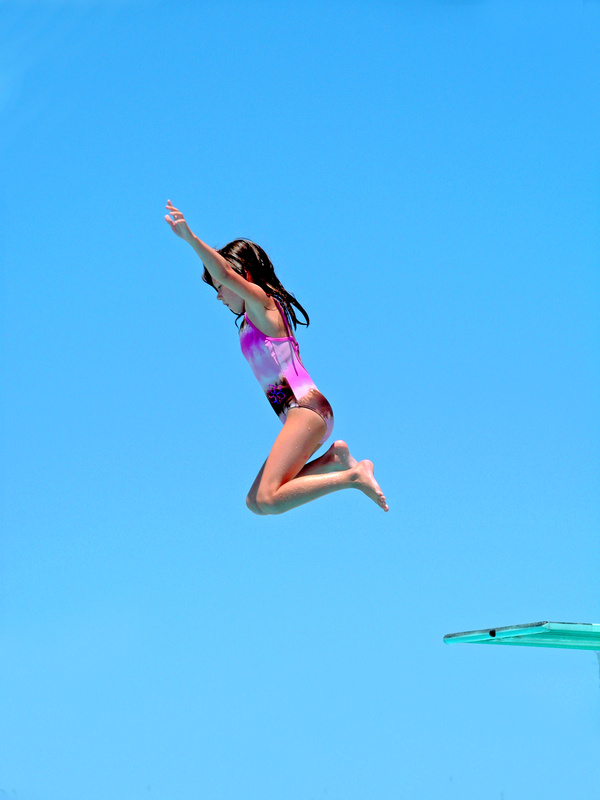 I grabbed the cool, metal handles anchored next to the diving board, with legs shaking, stood at the edge. I glanced over at the blistering concrete where my wet footprints were quickly fading, and the line that was quickly forming behind me of anxious swimmers ready to enjoy diving once again.
I smiled, waved to my friends already in the water, and....
{Want to read the rest of this post? Sure you do! Click
{here}
continue reading over at the Allume blog, as I share my first ever post as a contributing writer! So excited!}